Things Celtic
Serving the Celtic community of Central Texas since 1997, and features some of the finest Celtic products from Ireland, Scotland, Wales, Cornwall and Celtic artists here in America. We are located at 1806 West 35th Street in Austin, Texas.
Central Texas Area Museum
Home of the Annual Salado Scottish Clan Gathering & Highland Games. Visit the Wee Scots Shop to find traditional Scottish and Irish dress, accessories, literature, and much more.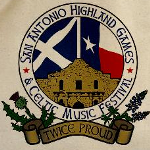 San Antonio Highland Games
This annual festival hosts a myriad of activities including traditional Scottish heavy athletics, Celtic dance and musicperformances, a solo bagpiping competition, geneology information in the Clan Village,children's activities in the Kid's Glen,Living History activities and seminars, parade of Scottish dogs, and sheep herding trials.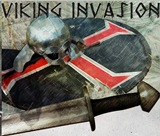 Viking Invasion
Viking Invasion is a group of Viking Age re-enactors dedicated to bringing Viking Age History to life through Live-Steel Combat, Ancient Craft, and Authentic Daily life demonstrations.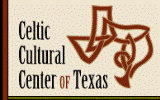 Celtic Cultural Center of Texas

Endeavors to promote and preserve the history, music, art, dance, language and literature of the Irish, Scottish, and Welsh immigrants of the United States and their generations. Specifically highlights the many contributions these cultures have given the United States, through education and performance.

Oak, Ash, and Thorn; School of Bardic Wisdom

Oak, Ash, and Thorn is a unique school that brings together various artistic, literary, and cultural traditions of the Celtic lands. Our mission is to promote an understanding and flourishing of Celtic culture and arts, to revive and build upon ancient traditions, and to preserve and develop those that have survived into modern times. Located in Austin, Texas.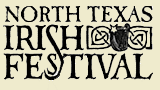 North Texas Irish Festival
NTIF 2013 is the 31st anniversary festival. We started life on March 3, 1983, when a small group of like-minded musicians created a small gathering at Nick Farrelly's Lounge (generally called the NFL Bar). The event was known as the "First Texas Ceili." Ceili (pronounced kay-lee) means a visit or gathering in Gaelic and is understood to involve musical entertainment and dance. The following year we moved home to the historical Fair Park where we have been ever since.