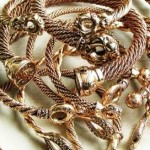 Ganderwick Creations
Makes highest quality bronze torcs.
Can also make custom items upon request.

Armamentaria
Specialise in supplying replica Roman military and Iron Age products to the re-enactment community, museums and collectors. All of the products listed here are manufactured to the highest standards and are as accurate and authentic to the original items as possible.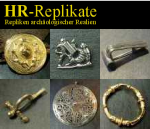 HR-Replikate
Holger Ratsdorf makes replicas of existing archaeological finds, mainly replicas of jewelry dating from 1,500 B.C. to 1,500 A.D. and later.
Wulflund Shop for Re-enactors
Our historic store Wulflund finds its inspiration especially in the times of ancient history, mainly the Celts, who gave the name to my country Bohemia (land of the Boii tribes), Slavs and Vikings.

Armae
ARMAE is a french based company selling copies of weapons and armors. Its headquarter is in Lyon, the old roman capital of Gaul. Many great items sold exclusively here.

Talerwin Forge
Talerwin Forge is a Blacksmithing business situated just outside of the historic town of Rylstone, New South Wales, Australia. We specialize in the custom reproduction of historical arms, armour and domestic items
Royal Oak Armoury
A small, quality-focused company located in Ontario, Canada. At the helm is master armourer Jeffrey Hildebrandt, whose 15+ years of experience, voluminous reference library, regular museum visits and obsessive attention to detail account for the notable accuracy and craftsmanship of everything that leaves his workshop.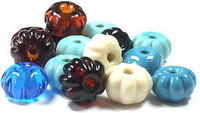 Tillerman Beads
Each bead we offer is referenced with information about the original source material, each bead is handmade in Britain, and presented with knowledge of not only the bead background but made with an understanding of the creation of each bead. All the provenance for the beads is based on documented material, such as archaeological reports and museum finds.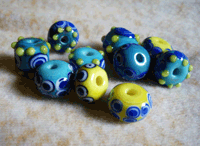 Caravan Creations
Lampworking of ancient beads and other glass items. Custom orders welcome.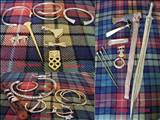 Valdemar Duszka IBOR
In Poland, Ibor makes a huge array of items, and his quality is top-notch. You must see this website and the beautiful things he makes.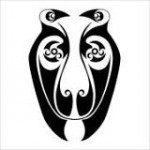 Maziar's Workshop
Adam Maziar makes high quality armor and more for reenactors. All items are made to order. (Bydgoszcz, Poland)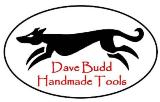 Dave Budd Handmade Knives and Tools
From his Woodland Workshop in Devon, Dave makes some very accurate forged tools from the Iron Age and other eras. He uses a mix of modern and traditional techniques, and even handles his tools from wood grown on his lot.

Stefan Jaroschinski NORICUM Replikate

What needs to be said? Great things all around.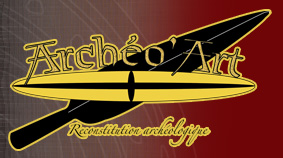 Archeoart
Re-enactor that makes mostly Gallic weaponry. Lots of info on his site (written in French).

Markus Neidhardt Replikate und Schmuckdesign
Makes a wide variety of cast bronze and silver items from different cultures.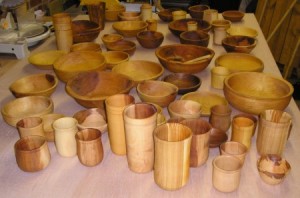 Paul Atkin Historical Woodturner
I can produce replicas from various sources such as archaeological drawings and photographs. As well as turned items, I make other wooden items such as stools and tables looms and benches. All items made for historical use have been researched.
T.B. Hagstoz & Son Inc.
If brass is ugly and too Roman, go for the good stuff: BRONZE! These guys offer bronze sheets in 14ga through 24ga and in affordable pieces. We've used lots of this material and highly recommend!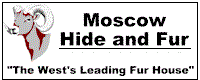 Moscow Hide and Fur
Ever need to get those hard-to-find items like real sinew, a horsetail with flesh, that wierd bone, or a rare hide? This is the place to get 'em.

Tentsmiths
People ask us all the time where we got our cool cone-shaped tent. Unlike other tentmakers, these guys offer Tan or Suntan Sunforger Army Duck canvas that's flame resistant. Nobody, not even those Romans, likes white canvas.