Kelticos.org: Forum of Iron Age studies and prehistoric Europe (including the continent, of course!).


From Dot to Domesday
A nicely written web site about Britain from the earliest times to the end of the Iron Age. Prehistory from c10,000 B.C. to A.D.43.


BBC Wales – Education – The Iron Age Celts: A fun animated site.


BBC – History – Games – Iron Age Life: Discover how archaeology can help reveal more about how Iron Age dwellers might have gone about their daily lives.


University of North Carolina's Celtic Pages: Great site with smart-engine, articles, pictures, and more!


UK Detector Finds Database: Helpful in finding photos of artifacts and shown in many angles. Cool!


Portable Antiquities Scheme: The Portable Antiquities Scheme is a DCMS funded project to encourage the voluntary recording of archaeological objects found by members of the public in England and Wales. Every year many thousands of objects are discovered, many of these by metal-detector users, but also by people whilst out walking, gardening or going about their daily work. Such discoveries offer an important source for understanding our past.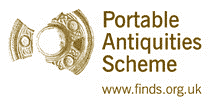 Sheshen Eceni: News, articles and lots of images of prehistoric Britain, especially the Iron Age.


Iron Age "Celts": A site by our friends at UT in Austin. Mostly continental sources and relating to burials.

The Prehistoric Ceramics Research Group : The group aims to assist pottery specialists, other archaeologists and members of the public to keep in touch with recent developments and current research in prehistoric pottery.


Roman-Britain.org: An in-depth site about all the places in Roman Britain and the Tribes. Interactive maps and excellent documentation.


Simon James's Ancient Celts Pages: Intended to present current archaeological ideas about the 'Ancient Celts', especially in the context of Britain and Ireland, to the wider public.


biab online: A British & Irish archaeological bibliography, an interactive gateway to archaeological research.


British Archaeology News: The largest, brightest, most forward-looking and talked about UK archaeology magazine ever published.


Archaeology For All (Council for British Archaeology): The gateway to British archaeology online.


The Prehistoric Society: The Prehistoric Society's interests are world wide and extend from the earliest human origins to the emergence of written records. The Society produces two publications: the annual journal, Proceedings of the Prehistoric Society and the topical newsletter, PAST.


Slinging.org: News and information about the ancient weapon.


Newgrange Currach: They are building a 36 ft craft, and will attempt to voyage the Atlantic in a craft that would have been in existence around the 3,500 BC or the period when Newgrange was being built.

Chris Rudd: Coin dealer specialising in Iron Age Numismatics, History, Prehistory, Archaeology, Ancient Coins, Metal Detecting, Kelten, Keltische, Munzen, Danubian, Celt-Iberian, Monnaies Gauloises. Be sure to read his "Coin of the Week".


Celtic Coin Index: The ultimate Celtic coin database online. All the British Celtic Coin Index Records from 1961 to 2001 are online. This means you have access to over 28,000 records and images of British Celtic coins, a remarkable resource for study.